The Fargo Project
Jackie Brookner & City of Fargo, ND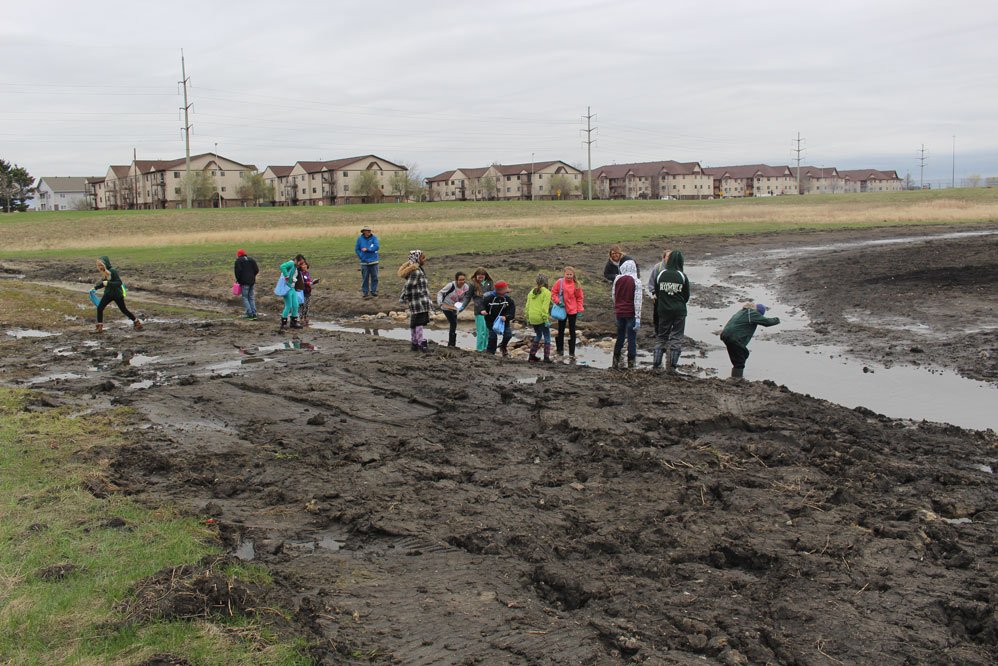 Project
The City of Fargo, ND lies on a flat plain bordering a river, which makes it extremely prone to floods. Stormwater and flood management is an important part of City operations, and there is a great deal of stormwater infrastructure throughout the City. In 2010, ecological artist Jackie Brookner began work on a pilot project with the City of Fargo, dozens of community groups, and hundreds of residents. The project was to transform an 18-acre stormwater retention basin which bisected Rabanus Park and the surrounding neighborhood into a multi-functional open space and neighborhood commons. The pilot project, ultimately called World Garden Commons, includes native prairie and wetlands landscapes, walking paths, a "listening garden," an amphitheater, an overlook, and a community garden.
The main goals for the project were to:
Engage residents with each other and municipal government in civic issues impacting them.
Improve ecologically-sound storm water management.
Create community spaces for everyday and special occasions.
Project Description:
The project was carried out by a team that included Brookner, City of Fargo urban planner Nicole Crutchfield, City engineers, landscape architects, ecologists, and local artists who collaborated on creating a rigorous community design process, and developed an ecological and community-centered solution to stormwater management. They engaged more than 100 local institutions and community groups, and were able to engage indigenous and immigrant communities.
"I believe that you cannot do ecological projects without working with people, because our values need as much healing as our ecosystems do." Jackie Brookner, ecological artist
Six months of outreach by five local artists, community groups, and others led up to the WeDesign public charette. People were invited to a design workshop through handmade artworks including painted ceramic bowls made by local potters. 200 people attended this day-long workshop in which they talked about their vision for the open space, and modeled their ideas using sand tables. After this, Brookner and the team worked with community partners to hold events and workshops that would keep people engaged throughout the process. Every major idea for the final design was vetted through a "sketch and test' method where Brookner would get feedback from many different stakeholders before it moved to the next phase.
Construction of the World Garden Commons was completed in 2016. Unfortunately Brookner died of cancer the year prior, and was not able to see the project activated by the community.
Instigator
An engaged resident of Fargo recommended Brookner's work to a friend who was the Fargo City Administrator. This led to the City exploring the possibility that Brookner could help them rethink Fargo's storm water basins.
Partnership Structure
Brookner was contracted as a consultant. She partnered most closely with city planner Nicole Crutchfield, with whom she developed the project framework and goals and wrote grants. A project team also included members of the Engineering Department, who were responsible for engineering the stormwater basin. City administrator Pat Zavoral helped open doors for Crutchfield and Brookner to work together. Willard Yellowbird, the City's Cultural Planner, facilitated conversation with the city's indigenous community.
A community advisory team with representatives from City and key stakeholder groups, convened once each year. Smaller, more directly engaged groups met more frequently. Five local artists were given honoraria to do outreach and engagement, particularly to residents who lived around the project site. Several anchor community groups, including River Keepers and the Plains Art Museum. In the end, over 100 community groups participated.
In addition to broad community involvement, the project relied heavily on two engaged residents who advised the project, connected the artist to community members, and provided feedback at key points.
Artist's Approach:
Brookner's approach reflected her design principles: let the water lead, learn from the natural environment, involve the community, and experience nature and ecology. Brookner wanted the community to have an ongoing role throughout the life of the project, and so she integrated community input into all stages of the project, from planning to building to stewardship. The community engagement strategy was long-term and significant. The project team visited schools, churches, community sites and events, reaching diverse communities. Shared meals (prepared by compensated community partners) became a feature of some of this outreach. Because Brookner lived in New York City and could only visit every 6-8 weeks, much of this outreach was delegated to the five local artists and other team members. Brookner and Crutchfield would have weekly calls to discuss plans and developments.
Brookner and her team drew on residents and stakeholders' expertise and participation in making decisions for their own community. Together they built a "community of interest" that became deeply invested in the project. Engagement foregrounded inclusiveness, active and deep listening, storytelling, and creating an ecological understanding. She provided the spark for long-term community engagement, setting the tone and expectations for participation.
Funding
The projected budget was $1,990,000. Funding came from public and private sources including the City of Fargo (approximately $350,000), ArtPlace America ($450,000), Fargo Park District, The Kresge Foundation, a National Endowment for the Arts' Our Town grant ($100,000), and the North Dakota Outdoor Heritage Fund.
Challenges
Drafting a maintenance agreement between the various City departments that supported the project's long-term vision proved challenging.
During the process, the city hired a project manager and landscape architect who weren't familiar with community-focused design process. It was a learning process for them too, and they used these techniques in their subsequent projects.
It was difficult to fully integrate lessons learned into the city's day-to-day operations, and to change some municipal practices. The city still wrestles with the balance between a construction management mindset and allowing for creativity within a structured process.
Residents have contended with how to continue the conversation and initiatives that Brookner initiated, since her passing in 2015.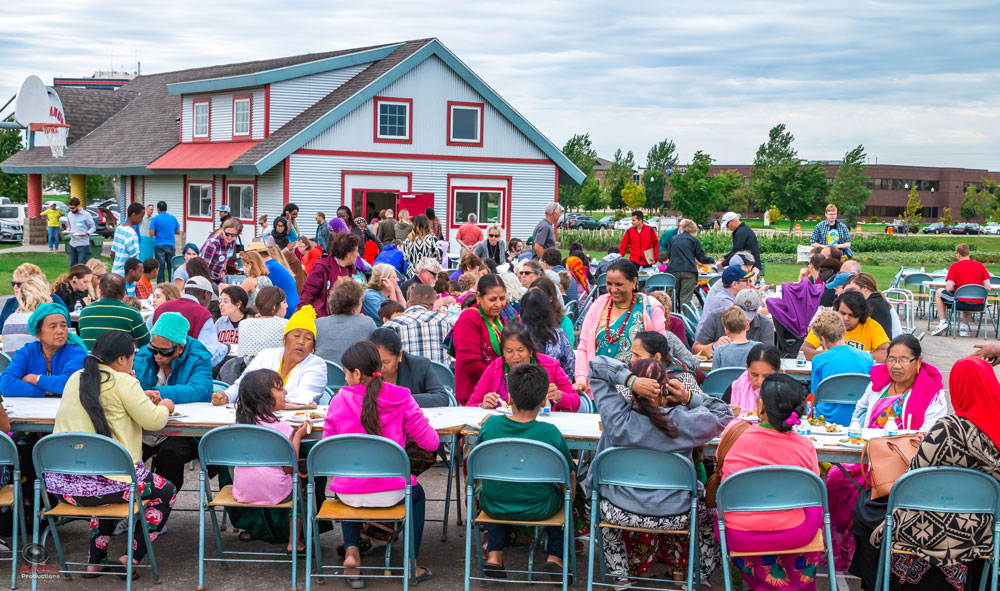 Impact and Outcomes
Nicole Crutchfield notes that completing a project on time and within the budget is a traditional measure of success for municipalities. The Fargo Project's success is measured by other metrics including:
The number of people who were engaged in the project
The City's willingness to adapt planning practices to reflect the community's interests and needs
The transformation of underutilized infrastructure into a vibrant public space.
How much the World Garden is loved by the community, invested in and cared for, and activated in many different ways.
The project had tangible and less visible outcomes. It created a public space for community activities and individual reflection, and it created valuable habitat for native flora and fauna. The process caused the City to change some policies and practices. For example, in the beginning of the project Brookner asked the City to take a more ecological approach to land management and stop mowing the park as frequently, so that native plants could develop. The City eventually adopted this practice across the board. Additionally, Crutchfield and Brookner were able to get a policy changed to allow community gardens on public property—the one at World Garden Commons is the first. The City is now exploring continuing the Fargo Project and using a community design process to transform additional stormwater basins in Fargo.
Success Factors
City Character: Fargo is known for its "cold climate, warm heart." Crutchfield attributes much of the project's success to Fargo's work ethic, can-do attitude, and its small-town ethos in which someone always knows someone else who can get something done. Fargo contains diverse knowledge bases from the State university to different cultural groups. Project participants were willing to learn from someone outside the community and to be touched both personally and practically.
Brookner's facilitation skills and ability to synthesize: Brookner's conversational approach, her curiosity, her abilities as a connector, made community members, volunteers, and city workers drop their guard and blossom. According to Crutchfield, "Jackie was dedicated and flexible. She knew where to push, when to listen and adapt, partly based on her past experience, knowledge, process, and style, which made her very approachable. She was genuinely interested in the people of Fargo, and willing to learn."
Replicability: By integrating best stormwater management practices and replicating them at other sites, the project has resulted in a less intrusive style of municipal land management.
Educating and Activating Residents: Residents learned about the benefits of ecological restoration practices, and how their participation could affect change.
Open-minded municipal partners: City partners largely embraced a more open process, freeing them to examine why they do what they do, and to become more flexible and open to learning new things about themselves as a city and as individuals. Landscape architects were asked to forego traditional approaches. Consultants were able to build their capacity to be creative and resist a formulaic approach.
Allocating money from the city's general fund, which was an important step in 2017.
Project "completion" goes beyond the construction phase. Physical transformation of the landscape is not enough. Community groups and partners must feel empowered to use and program the space.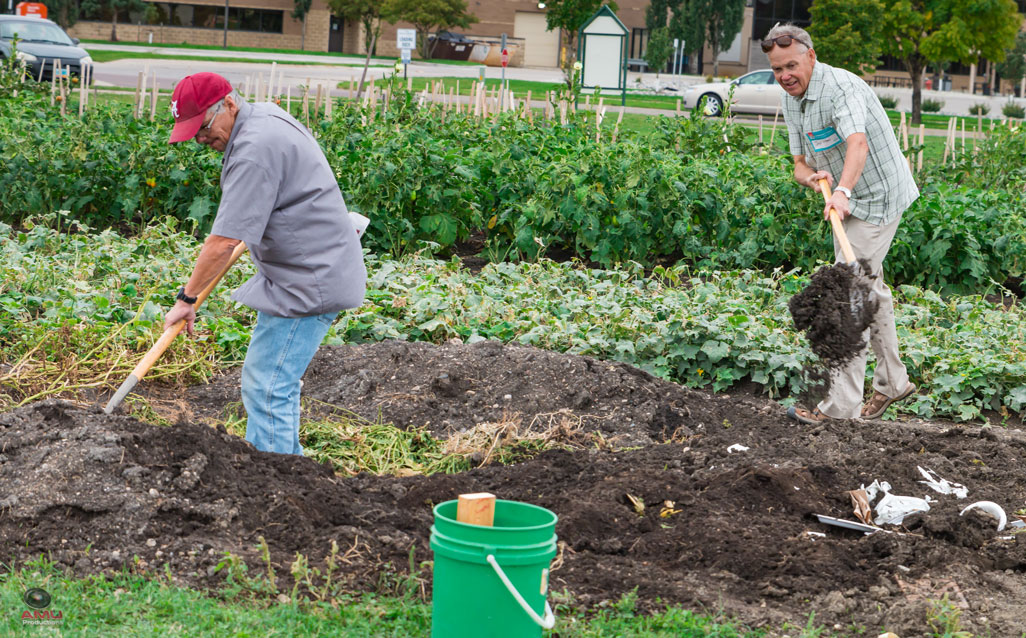 Lessons Learned
Adapted from
Integrating Artists in City Planning: The Fargo Project, Lessons Learned.
Work with an artist early, and give them leadership authority, before you even identify and define the problem.
Change a hierarchical organizational model to a more horizontal structure in which leaders are integrated for easier access to bottom-up communication.
Maintain dedicated vision-keepers to continue the public engagement process, communicating and translating the vision as project participants come and go. The vision keeper also needs to balance imaginative components with practical constraints.
Provide honoraria for engaged local artists and community partners.
Cultivate relationships. In community planning, focus on relationships first and outcomes second. Meet people (and their needs) where they are.
Listen deeply and with compassion to build good relationships and foster allies.
Develop and integrate activities into existing programs, and align with existing partners to provide project depth and sustainability.
Adapt your project management style to be appropriate to the community context.